This is a comprehensive training experience that teaches the skills necessary to achieve maximum productivity as a power user, with SharePoint, Teams and Microsoft Lists. Students will learn to solve 'real-world' issues through the use of many examples, and demonstrations from SharePoint MVP Laura Rogers, that present common business scenarios and answer a variety of questions.
Whether you're a site manager who needs to set up and manage their SharePoint site, or a business power user who needs to organize their site, there is something for everyone. Your instructor is an industry recognized leader in SharePoint and is familiar with the ins-and-outs of the platform. 
The focus here is to take the lessons learned from the hundreds of SharePoint projects your instructor has lead or participated in and give you real, actionable guidance on how you can manage and improve your sites and Teams.
In this subscription, you will have access to all of our SharePoint beginner and power user level content, to work through  these video modules at your own pace, take quizzes at the end of each module, and receive completion certificates.  All training is taught in the latest modern SharePoint interface.
What you get
This is a list of everything included in this subscription.
All SharePoint Power user courses, and frequent new updates

Microsoft Teams training

Over 12 hours of training content

24 x 7 access

Lab materials with step-by-step labs

Earn certificates for each course

Quiz questions in each course

Earn coins to spend in our point store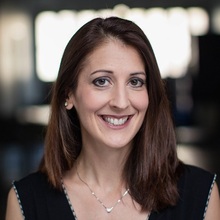 Microsoft MVP
Laura Rogers
Laura Rogers is a SharePoint, Power Apps & Power Automate expert, speaker, author and educator. She is well-versed in helping organizations make the most of their SharePoint environments using out-of-box functionalities such as workflows, forms and Web parts. Laura's technical expertise also includes over 15 years of experience working with Microsoft's messaging and collaboration systems. She has been named a Microsoft Most Valuable Professional (MVP) for the past ten years. She has contributed to several books on SharePoint over the past ten years. You can read more about Laura's experiences on her blog, www.wonderlaura.com.