If you are just starting to use Microsoft Teams or would like to find out how useful it is, this is the class for you! In this class learn all about Microsoft Teams in Office 365. This class is targeted to beginners and power users.  
In the first module, you will learn what Teams is, and the basics of getting around in the interface.  Then the next module teaches the concepts of managing the people in a team, and all of the settings.
Course curriculum
Duration: 1 hour
3

Chatting with your coworkers

7

A Day in the Life - Microsoft Teams

Supplemental: Approvals in Teams

Supplemental: Microsoft Teams Admin & Templates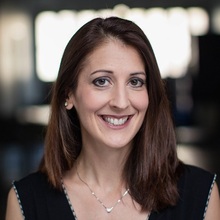 Microsoft MVP
Laura Rogers
Laura Rogers is a SharePoint, Power Apps & Power Automate expert, speaker, author and educator. She is well-versed in helping organizations make the most of their SharePoint environments using out-of-box functionalities such as workflows, forms and Web parts. Laura's technical expertise also includes over 15 years of experience working with Microsoft's messaging and collaboration systems. She has been named a Microsoft Most Valuable Professional (MVP) for the past ten years. She has contributed to several books on SharePoint over the past ten years. You can read more about Laura's experiences on her blog, www.wonderlaura.com.