In this introductory course, you will dive into workflows with Microsoft Power Automate. Learn about the basic principles of workflows, such as triggers, actions and conditions, and learn how to get around in the Flow interface.
This class covers getting started with out-of-box Flows and templates, as well as how to create them from scratch.  
Course curriculum
Duration: 40 minutes
1

Introduction to Workflows

Introduction to Workflow Concepts

Introduction to Power Automate

Demo: Getting Around in Power Automate

2

Approvals and SharePoint Selected Item

3

Testing & Troubleshooting

4

Power Automate Basics Quiz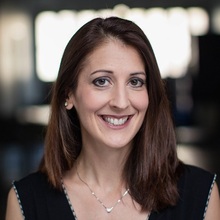 Microsoft MVP
Laura Rogers
Laura Rogers is a SharePoint, Power Apps & Power Automate expert, speaker, author and educator. She is well-versed in helping organizations make the most of their SharePoint environments using out-of-box functionalities such as workflows, forms and Web parts. Laura's technical expertise also includes over 15 years of experience working with Microsoft's messaging and collaboration systems. She has been named a Microsoft Most Valuable Professional (MVP) for the past ten years. She has contributed to several books on SharePoint over the past ten years. You can read more about Laura's experiences on her blog, www.wonderlaura.com.