In this class, we will do an overview, and then jump right into some examples of custom business solutions in SharePoint. Then we will go over the requirements gathering process, and the most common requirements, as well as how to start planning before building the solution. We discuss common components that are involved in an automated business solution, and what functionality is typically expected from the business. This is important to understand in going through the process of translating expectations and requirements into a fully-baked SharePoint solution.  After taking this class, you will be ready to start building solutions with whatever products you choose, such as PowerApps, Microsoft Flow, or even good old SharePoint Designer or other 3rd party tools.
1

Intro to Business Processes

2

Requirements Gathering Video

Notifications versus Tasks

3

Approval Process Requirements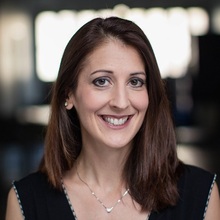 Microsoft MVP
Laura Rogers
Laura Rogers is a SharePoint, Power Apps & Power Automate expert, speaker, author and educator. She is well-versed in helping organizations make the most of their SharePoint environments using out-of-box functionalities such as workflows, forms and Web parts. Laura's technical expertise also includes over 15 years of experience working with Microsoft's messaging and collaboration systems. She has been named a Microsoft Most Valuable Professional (MVP) for the past ten years. She has contributed to several books on SharePoint over the past ten years. You can read more about Laura's experiences on her blog, www.wonderlaura.com.